Friday, April 20
12th Annual Seedless 4/20 Party at The House of Blues
Seedless will host its annual 4/20 bash this Friday night on many Californian's favorite unofficial holiday. Enjoy a hot mix of hip hop, dub step and roots reggae music featuring Living Legends and Johnny Osbourne, with DJ beats by 6Blocc. The party starts at 8, and is sure to be smokin', so join the celebration.
Saturday, April 21
Adams Avenue Unplugged Festival 2012 April 21 & 22 San Diego North Park Area (formerly named Adams Avenue Roots Festival)
FREE music festival along a two-mile stretch of Adams Avenue spilling out from east of Texas Street in Normal Heights, west across Interstate 805 and past Interstate 15 into Kensington. So far, 170 live musical performances are being scheduled on stages both inside and outside. Thirty local restaurants and bars will feature music venues. Three community stages round out the musical offerings.
[important]Get Line up and more info on the Adams Avenue Association Site
April 21st 10am to Midnight. April 22nd 10am to 8pm[/important]
Taste of Hillcrest at Hillcrest
For only $30 ($35 at the event), venture through Hillcrest's food scene this Saturday and treat your taste bud to a variety of fabulous flavors. Taste of Hillcrest features over 40 neighborhood eateries in one social walking tour. From 12 to 4pm, no matter what type of food tickles you pickle, there's sure to be something you will enjoy!
Too Short at The House of Blues
Get your tickets today that range from $25-$50 to see hip hop legend, Too Short, perform live this Saturday, at 8pm, at the House of Blues.
Paws for Parkinson's at Liberty Station
Join others for the Fight Parkinson's Step by Step 5k walk/run this Saturday and enjoy the Paw's for Parkinson's festival afterward.  Everything begins at 8 and ends around noon, so make sure to start your day on the right foot, and get in some exercise while supporting a good cause!
ReggaePartySd at SOMA
SOMA San Diego is an indoor music venue dedicated to providing a safe environment in which music fans of all ages can enjoy their favorite bands. Check out The Stage this Saturday from 8:30-10:30pm for nothing but the best reggae music around.
Pre-Earth Day Celebrations at WorldBeat Center
Located in the city's beautiful Balboa Park, The WorldBeat Center San Diego is a not-for-profit, multicultural arts organization which functions to promote peace through a mutual appreciation of the diversity of cultures present in the community today. Beginning at 6pm this Saturday, Bhakti Fest presents its Pre-Earth Day Celebration featuring DJ Jef Stott and Aerial Revolution performing yoga and acrobatics. Tickets are available for $25.
Sunday, April 22
Intervention FT. Paul Van Dyke at Hard Rock Hotel
Paul Oakenfold introduced the 2012 Intervention Sunday pool party season last Sunday, and it was a splashing success. The fun continues this Sunday as Paul Van Dyk heats up the Hard Rock Hotel pool scene starting at 12pm. Celebrate Earth Day at one of the greatest party spots…on earth!
Multi-Cultural Earth Day at Balboa Park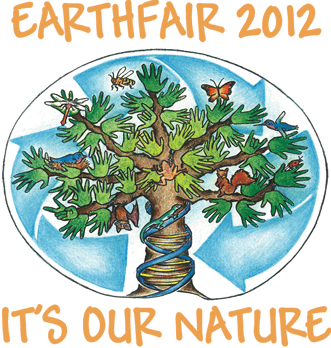 This Sunday, April 22,  Earth Day will be celebrated by the billions. Balboa Park will host a free outdoor festival expecting over 60,000 guests with hundreds of eco-friendly exhibitors, a parade, children activity area and live music across three stages from 10am to 5pm.
GreenFest Earth Day 5k Run/Walk at SDSU
Hosted by the GreenFest Executive Committee of Associated Students of SDSU, GreenFest is a week long event celebrating sustainability and Aztec pride. Join the SDSU Community on Earth Day, Sunday April 22nd, for the inaugural GreenFest Earth Day 5K Run/Walk to help kick-off GreenFest. A percentage of each registration will be given to the SDSU Children's Center to help build and maintain their gardens as a food source for the center and educational and interactive activity for the children